Relationships That Satisfy Instead of Stress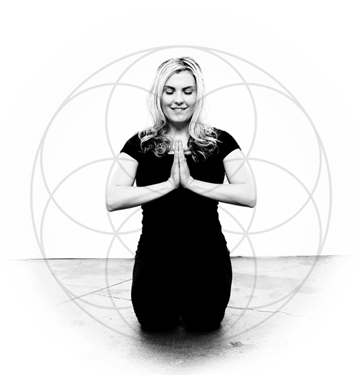 Stay in touch to receive my free Guided Meditation as well as Weekly Wisdom and Support
When people ask me what I do I tell them:
"I help people navigate the inevitable curve balls and difficult circumstances that life throws their way. We often end up talking about relationship dynamics because that's a place many people get triggered and feel unable to shift the patterns"
They usually follow up by asking me excitedly how I do that exactly…
"My approach works from the inside out by addressing old patterns and unconscious beliefs. I offer my clients a combination of both practical tools and spiritual insights. I teach vital skills around Relationships, Emotional Intelligence, Confidence and Mindfulness they take some time to learn and implement but have the power to take your life and relationships to new levels of wellbeing"
I'm Heather Lyon, as you've noticed relationships are kinda my jam. Helping my  clients improve the dysfunction in their lives and get a serious dose of self-esteem in the process is what lights me up. The cherry on top is that all of their relationships improve in the process.
And when it comes to delivering calm, confidence and clarity for my clients, I'm the real deal. Our conversations are bound to spark deep insights and profound healing.
Fun Facts:
I'm a certified coach through the Institute for Professional Excellence in Coaching (iPEC), which is basically the Harvard of coach training programs.
I have worked with hundreds of women (and a few savvy men) to improve their love-lives, family dynamics, build confidence, reduce stress/anxiety and most importantly, build a loving relationship with themselves.
My easy to implement wisdom has been featured, among others on Guys Guys Radio, Huffington Post, MakeUporBreakUp.com, YourTango and Ladies Home Journal.
I am a linguist and speak the language of love (French) fluently. Oui, c'est vrai.
I am trained in the Enneagram and use this powerful tool to create deep shifts from the inside out.
I am an ryt-500 certified yoga instructor and lead meditation and InnerYoga experiences regularly.
When I'm not speaking to wonderful groups about relationship dynamics, emotional intelligence, confidence, mindfulness and working one-on-one with clients to improve their reality, you can find me trying out the new foodie spots in SF with my hubby, hiking/snuggling with my pack of 3 rescue pups and if I'm not doing either of those things I'm probably on my yoga mat.
Still curious..?
I'm a dork for design… I have a fantasy pinterest board for every room in my house. I get a stack of interior design magazines delivered to my door each month. Saturday mornings are spent devouring them over coffee.
I have a passion for fashion… In my 20's I worked in fashion and left the industry in order to pursue my passion for creating what I call "InnerBling" but listen "outerbling" can be nice too, I'm pretty sure you can be smart and spiritual, and still strutt your stuff in killer heels. Just sayin'.
I learned my first, second language, Finnish, before I was 5. And went on to learn Dutch, French, German and Italian. And still speak Dutch and French fluently.
I grew up in Europe for the most part. Hence the languages.
I'm a total health nut. I spend a lot of time researching alternative healing modalities (my friends joke that I should have an honorary degree in naturopathic/holistic heath) and have a stable of trusted practitioners that I turn to for physical, emotional, mental and spiritual support. I also eat veggies at every meal, avoid sugar and take about a million supplements a day, I love it!
I'm usually listening to a podcast. The Ted Radio Hour is one of my fave's, also Dear Sugar Radio.
I grew up without a TV in the house, books were my best friend and still are. I also really like a good show now too…
I've traveled the world and been to a lot of exotic places, like Alaska, Morocco, Russia, Greece and Tahiti, I've been all over Europe and visited most of the states but I've never been to NYC! I know, crazy!
Testimonials

Heather is a stellar relationship coach. She's helped me evaluate the many issues in my relationship, and is able to key into the REAL underlying issues by digging deep. That re-framing of the "why is this happening??" question pertaining to those problems has been instrumental in solving them. She's got a whole lotta heart too, and that shows through in her work. She's a lovely individual, and the perfect person to have at your side in times of need (and has helped me notice and celebrate what's going well too). I highly recommend her!

Heather is the Olivia Pope of love. She's a fixer!

She's the love-life expert you need. You probably don't know it, but you really need her! Some of the best money I ever spent! I still book time with Heather (3 years later!) when there's a crisis that I want to handle smoothly. I highly recommend her, the greatest!

I found Heather by taking her yin/InnerYoga classes at Yoga Tree, which are amazing by the way! I always describe them as spa treatment yoga. I started working privately with her to help me with a really hard relationship that I was in, it became clear that he was emotionally abusive and that I needed to leave, she helped me do that. It took some time but eventually I gained the confidence I needed to leave him, in no small part thanks to Heather! I now date men that are kind and who adore me, I bought a house and am able to focus on my career instead of living in a constant state of stress and sadness. Thank you Heather!

Heather's coaching advice is definitely the best advice I have gotten regarding my dating life. She's part Boot Camp, and a toolbox chock full of skills and tools, all in one great package! Her honest, and non-judgmental approach will help you realize what you need to know in order to move forward in your dating life. She is very professional yet at the same time personal enough to get to know who her clients truly are, and what they need to be successful. I strongly encourage you to seek out her services for especially if you need help in the area of dating. I found her coaching practical, empowering, and helped me feel more confident and find my authentic self, my real voice. Her enthusiastic attitude shines brightly which made me feel optimistic about the goals I hoped to achieve. I highly recommend Heather as a life coach and relationship expert, to anyone. We face so many challenges in our lives, you really don't have to go-it alone.

Find Me on Facebook